Arts & Crafts Plaster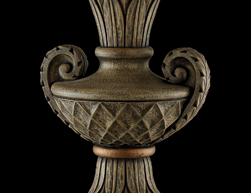 The beauty of statuary and other dimensional art can depend, in part, on the artist's choice of material. With casting plasters from Georgia-Pacific providing the very substance of quality, both the artist and the creation are enhanced.
Our products – especially formulated to exacting specifications – represent the finest casting plasters available for arts and crafts applications.
For more information, contact us today at 1‑800‑695‑6367, or find a sales contact in your area.