Industrial Tooling Plaster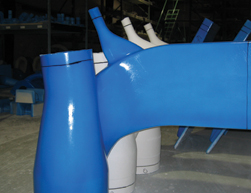 For hundreds of years, gypsum cements have been instrumental in the manufacture of industrial tooling. Georgia-Pacific constantly develops innovative ways to expand the use of gypsum – and its effectiveness – for essential tooling applications. Our high-quality industrial tooling plasters have been widely used in the aircraft and automotive industries. It is vital to the ceramic and foundry industries as well. Likewise, these products play an important role in the manufacture of plastics and other related industries.
For more information, contact us today at 1‑800‑695‑6367, or find a sales contact in your area.